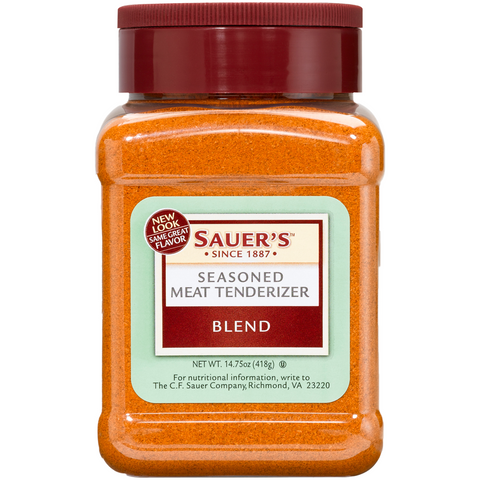 Seasoned Meat Tenderizer
A blend of garlic, savory spices, salt, and natural enzymes that tenderizes and adds excellent flavor to beef, poultry, and pork.
Directions: Pierce the meat all over with a fork or knife and sprinkle with the tenderizer prior to grilling or roasting.
INGREDIENTS: SALT, MONOSODIUM GLUTAMATE, DEXTROSE, PAPRIKA, SPICES (INCLUDING CELERY), GARLIC, TURMERIC, BROMELAIN, ONION, SILICON DIOXIDE (TO PREVENT CAKING), FD&C YELLOW NO. 6 LAKE.