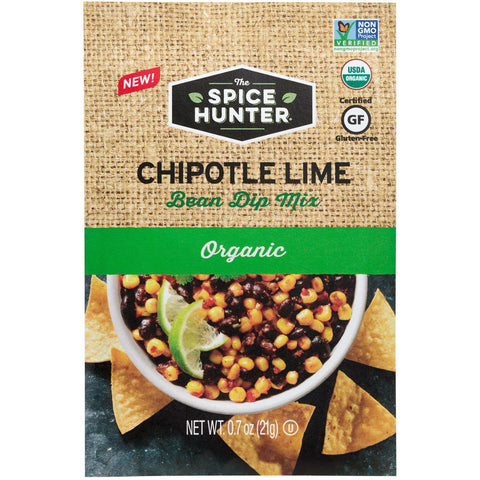 Chipotle Lime Bean Dip Mix
A blend that combines garlic, chipotle and chile peppers, lime, and cumin. Combine with black beans and corn for a hearty dip or sour cream for a zesty, creamy dip.
Ingredients
Organic garlic, organic cane sugar, sea salt, organic chipotle pepper, organic chile pepper, organic cumin, organic lime juice flavor (organic dextrose, organic natural flavor, organic rice concentrate), citric acid, organic bell pepper.