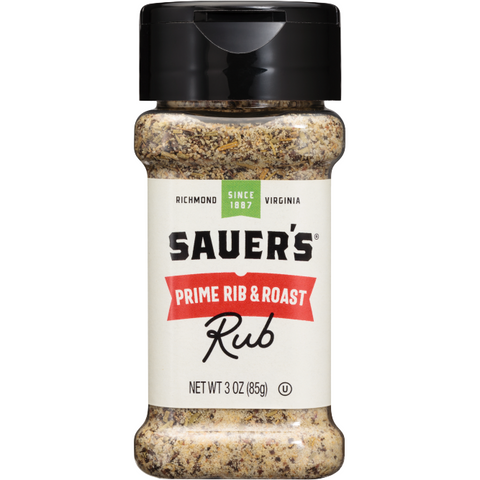 Prime Rib & Roast Seasoning Rub
A savory, aromatic blend of onion, garlic, coarse salt, brown sugar, and herbs that brings out the natural flavors of the meat.

3.0 oz. jar
INGREDIENTS: Salt, Spices, garlic, Onion, Brown Sugar, Canola Oil, Silicon Dioxide, CALCIUM STEARATE AND TRICALCIUM PHOSPHATE (to prevent caking).
Directions: Rub generously on meat before grilling or roasting (about 2 tbsp. per LB).