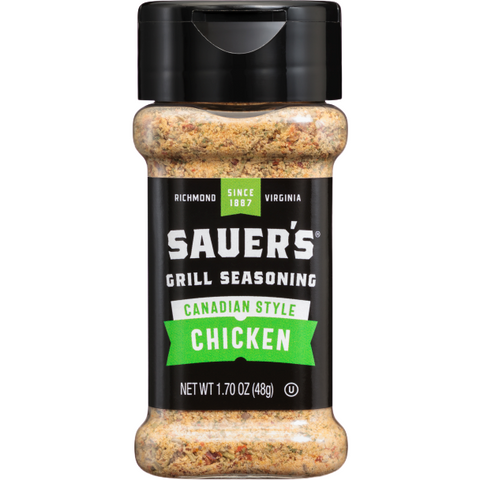 Canadian Style Chicken Grill Seasoning
A savory blend of garlic, spices, bell peppers, and citrus peel that adds zesty flavor to grilled chicken, vegetables, and seafood.

1.7 oz. jar
INGREDIENTS: Garlic, salt, red and green bell peppers, spices, orange peel, parsley, paprika, SILICON DIOXIDE, CALCIUM STEARATE  AND TRICALCIUM PHOSPHATE (to prevent caking), canola oil.